"Ambivalentidea" is Nagi Yanagi's second single and is the ending theme song for Season 1 except for Episode 4, where it is replaced by "Shiroku Yawaraka na Hana", also sung by Yanagi. It was released on June 6, 2012.[1] The single also includes "Shiroku Yawaraka na Hana" and "halo effect" and instrumental versions of all three songs.
The title is a portmanteau of the words "ambivalent" and "idea".
Track list
Edit
Ambivalentidea
Shiroku Yawaraka na Hana
halo effect
Ambivalentidea (instrumental)
Shiroku Yawaraka na Hana (instrumental)
halo effect (instrumental)
Ending animation
Edit
The ending animation is a still image of a spent cartridge on the ground featuring at least two characters with a flickering fire on the right side. The scene starts out in colour but eventually transitions to black and white. The following characters are featured during the ending:
| | |
| --- | --- |
| Characters | Episode (s) |
| Jonah and Koko Hekmatyar | 1, 2, 7, 12 |
| Valmet and Lehm | 3, 9, 11 |
| Chinatsu and Shisho | 4 |
| Chiquita and Kasper Hekmatyar | 5 |
| Tojo, Wiley, Mao, R, Ugo, Lutz | 6, 8, 10 |
Opening animation
Edit
Music video
Edit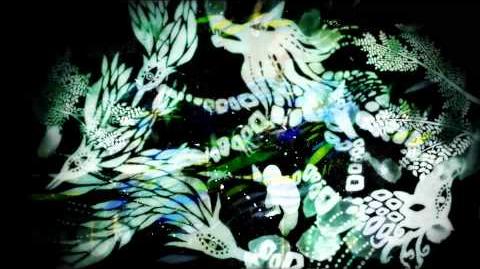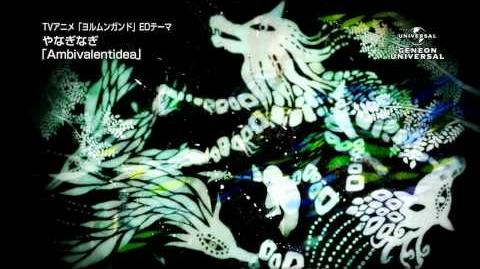 The music video features artwork by Yoshitsugi Yoshida focusing on the outline of a female figure around which various scenes play out. A 45 second version was posted to Youtube on May 15 followed by a 90 second version on June 5. A full length version has not been released.
References
Edit
External links
Edit